Fell apart already light use
Quality wasn't what we expected.
The toy looks well made until my puppy, 4 months old mini poodle got to it. In approximately 2 weeks, it had a major hole in it. This dog has many toys and doesn't play with each one all day everyday so I'd say he plays with it about 30-45 minutes off and in through the day. I would have hoped for it to have be stitched better. It's now thrown in the trash and we spent a over $12 dollars on it. We have the Nandog bed and he absolutely loves it. This bed is well made.
Fabulous Toy!
It was much bigger than I expected for some reason but the quality is always there. I just can't get enough of Nandog! They are my go too.
WHY CHOOSE US?
TRENDY & AFFORDABLE
After recognizing the limited options available to price-conscious dog owners for products that were not only affordable but stylish and durable as well, Nando Vergara and Mitch Klapow set out to create a specialty line of supplies and accessories that catered to the trendy dog-enthusiasts on a budget.
★★★★★

I have to admit it was a little on the expensive side but it's durable and of great quality. You get what you pay for. I bought the bed for small and medium breeds and my dog fits perfectly in it when she stretches out her legs. She is a 7 lbs toy poodle. She likes to bring her toys to bed and have a blanket so it gives her ample room for that.

Dianna

United States
★★★★★

First off it arrived super quick. I was very easy to install. Extreme great quality my new puppy literally turn right on his back and fell asleep the entire ride. It is so soft and plush. I love it and so does my puppy. No anxiety or anything. He just fell right asleep. !!! You won't be disappointed. And I got a nandog bag to carry it in thank you for that. Great purchase.

Tamika W.

United States
★★★★★

I have an 15-18 lb dog. She is Jack Russel/Chihuahua mix and fits very comfortably. My husband said she would never use it! Wrong! She loves it and I purchased a second for another room. It washed just fine. She's shy.

Lydia Bare

United States
CHECK IT OUT
NEW BEDS AVAILABLE
Whether you have a young pup who suffers from bouts of separation anxiety or an aged cat with sensitive joints, we have a comforting dog and cat bed to put them at ease. Our pet beds offer the perfect spot for your small or medium dog or cat to hunker down and ride out a noisy storm or laze in a sunny spot beneath a window.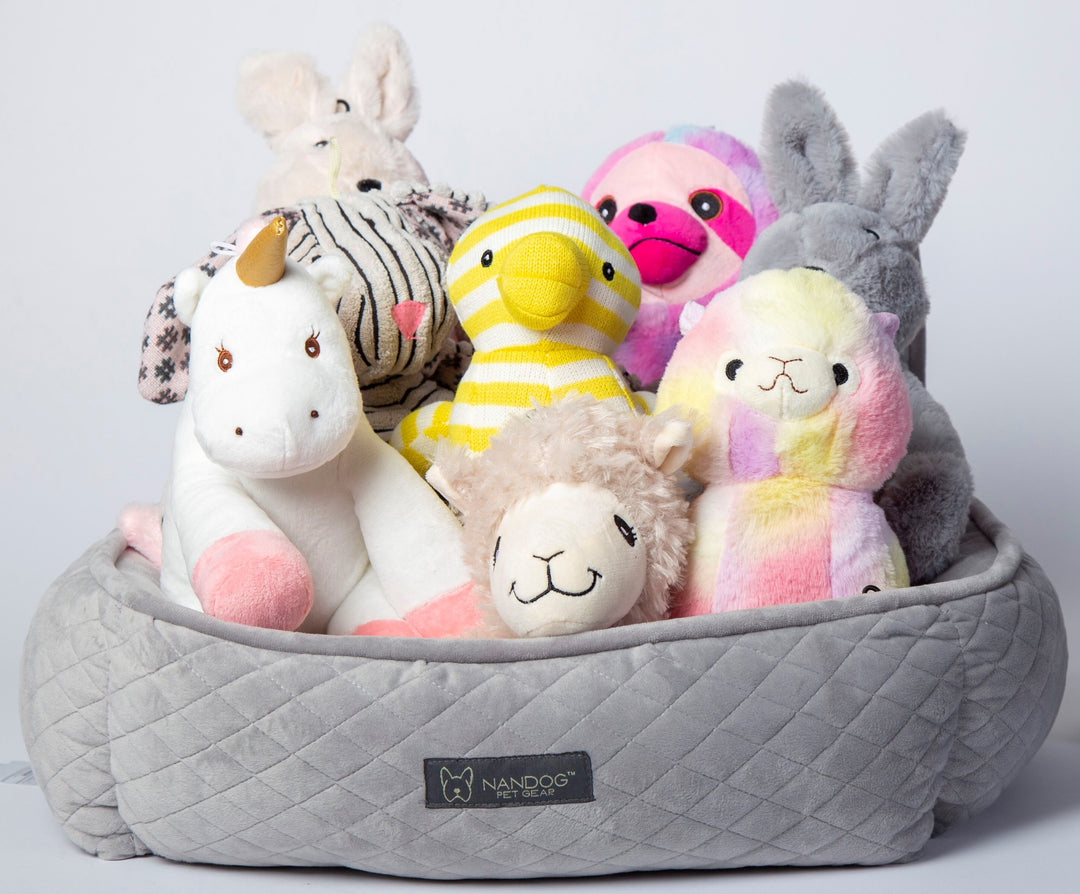 CHECK IT OUT
NEW TOYS AVAILABLE
Dog toys are essential to providing mental stimulation and exercise for your furry friend. All Nandog toys help satisfy any pups need to chew and to be entertained, even when you cannot play with them. It also makes a soothing snuggle buddy for a new puppy who may be missing their litter mates.